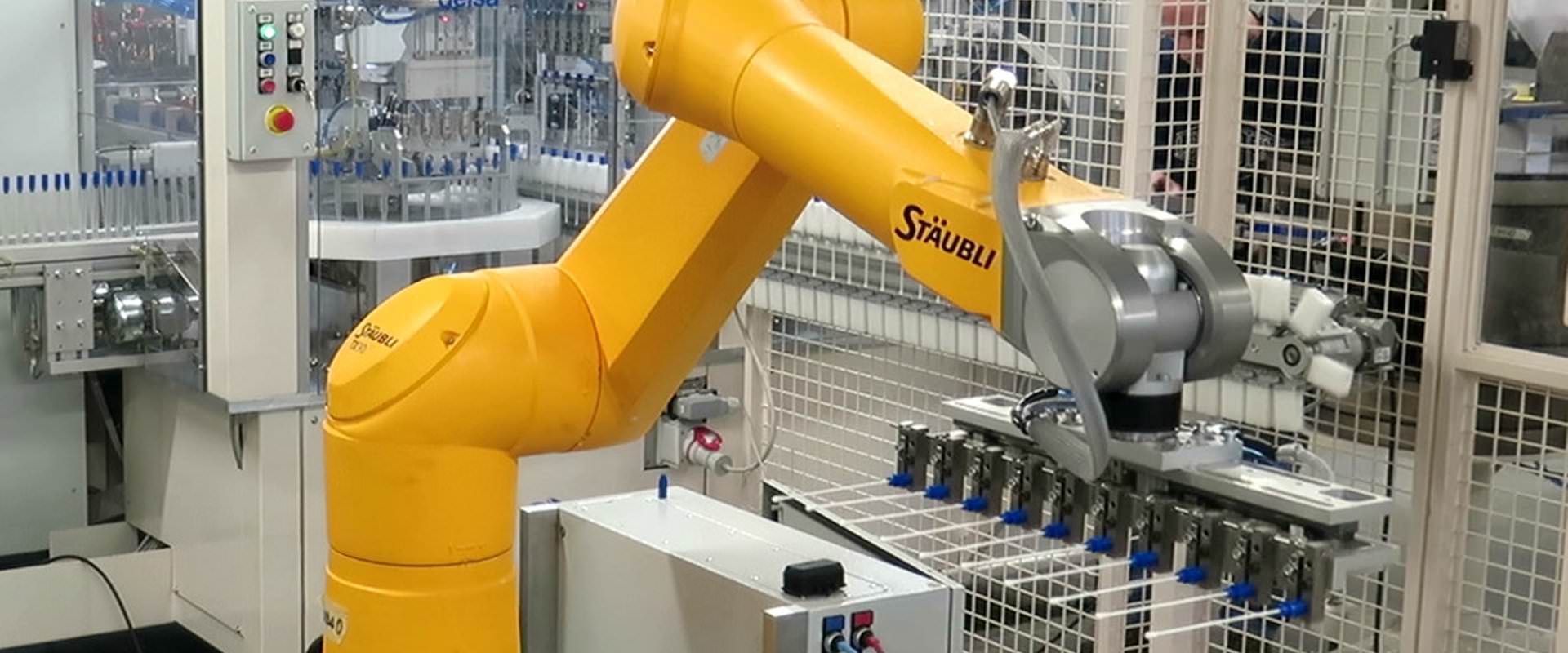 delsa builds machines for resolving the handling problems related to various industrial processes. Typical operations are, for example, the loading of parts for the downstream machines tending or the tray forming of parts produced by upstream machines.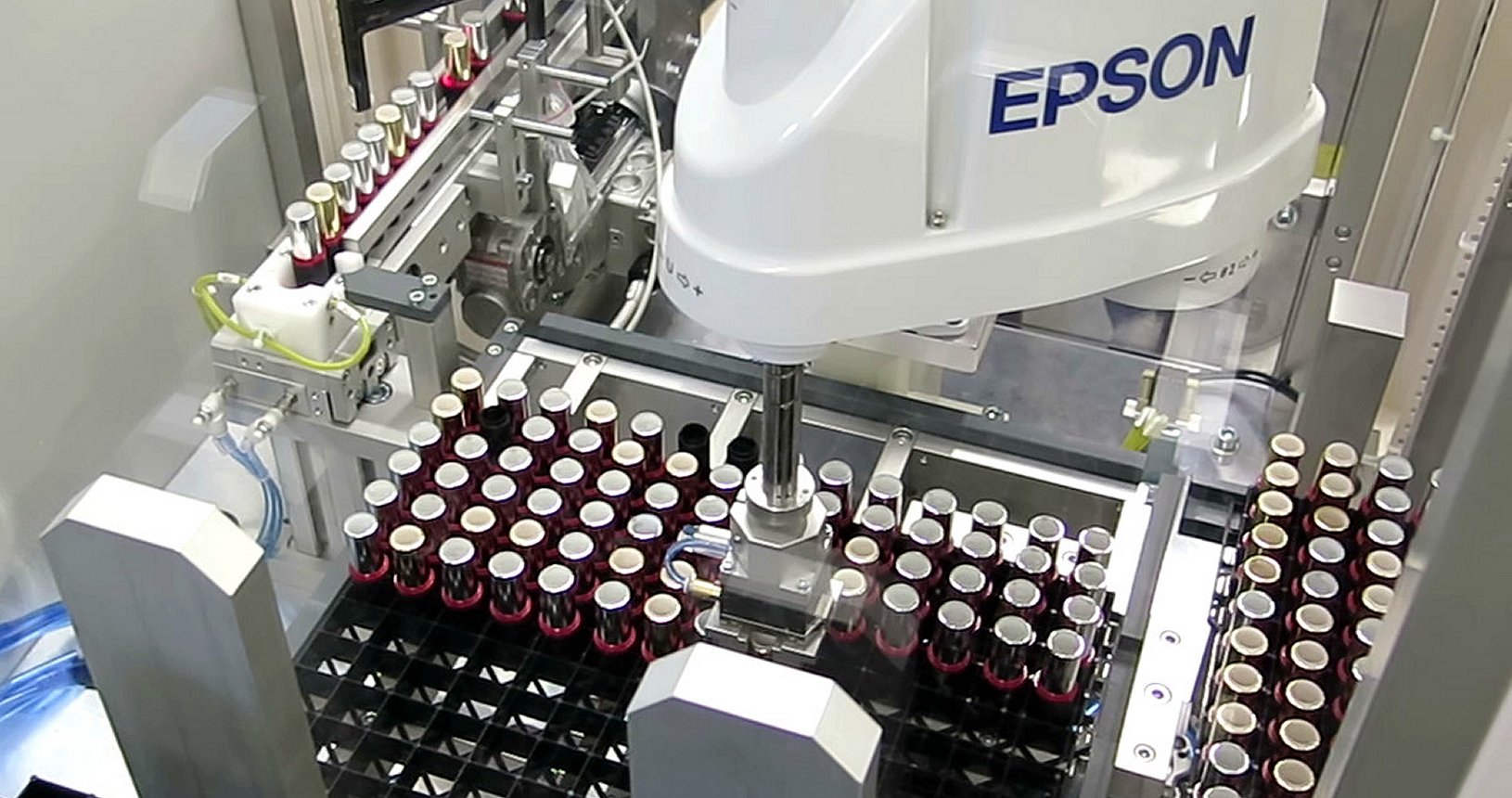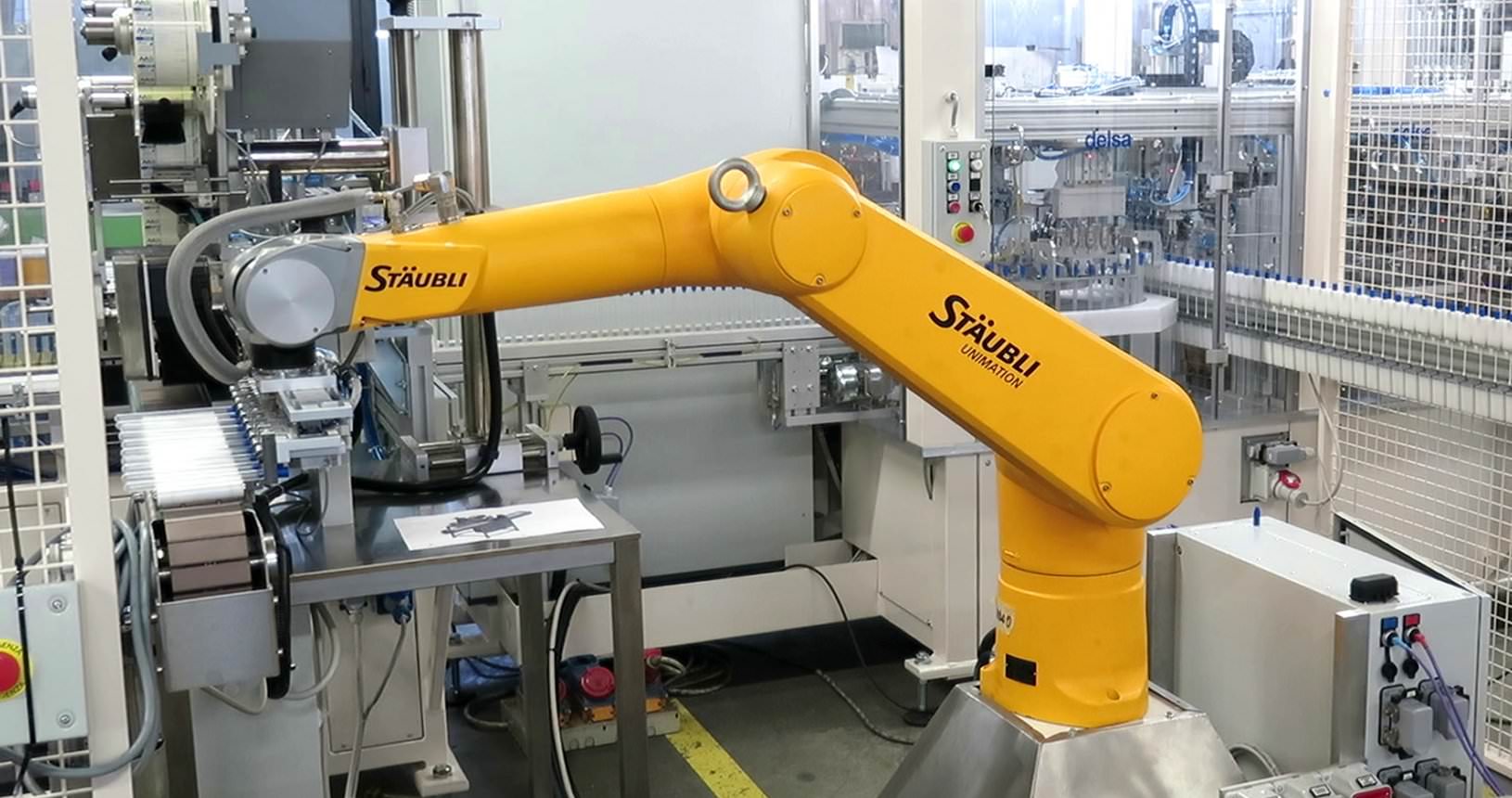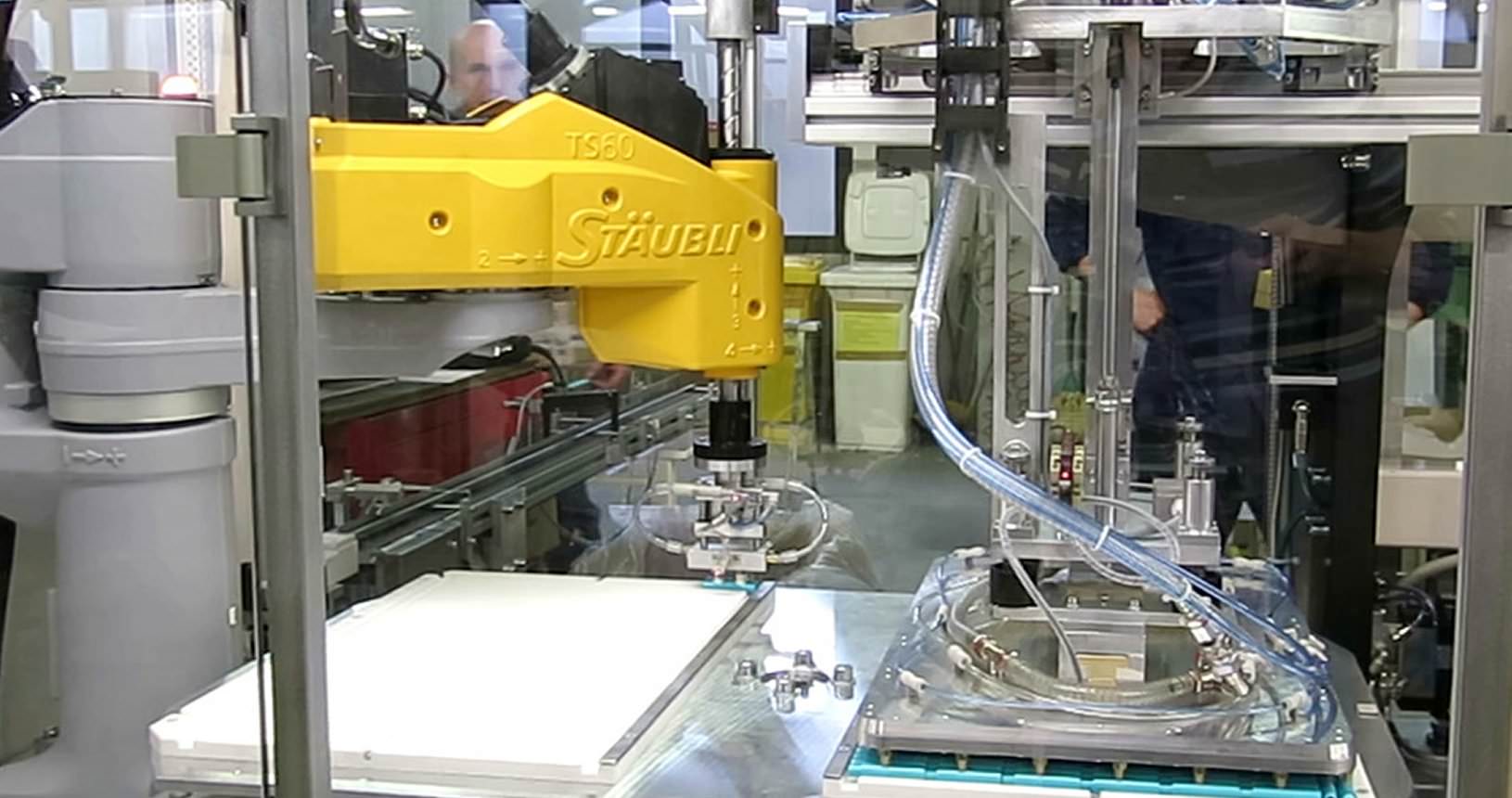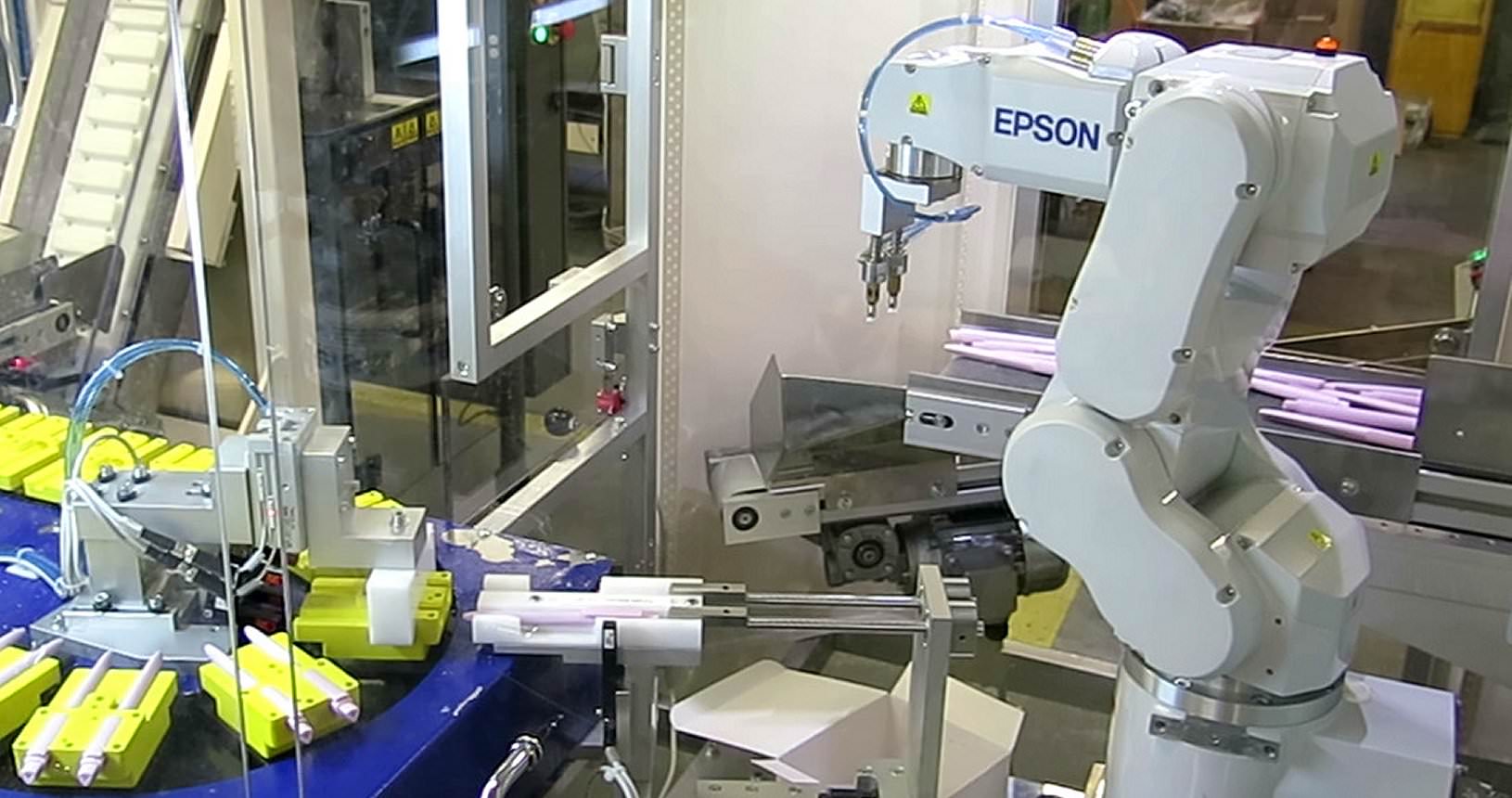 Here are some examples of machines designed and built by delsa:

• depalletisers able to take the pieces from trays or boxes and then deposit them on a conveyor belt. Picking can be carried out by 4/6 axis robots or by manipulators operated by electric or pneumatic actuators;

• palletisers to perform the reverse operation, neatly placing the pieces on trays or in boxes;

• special systems for automatic lines loading, such as painting or metallisation lines.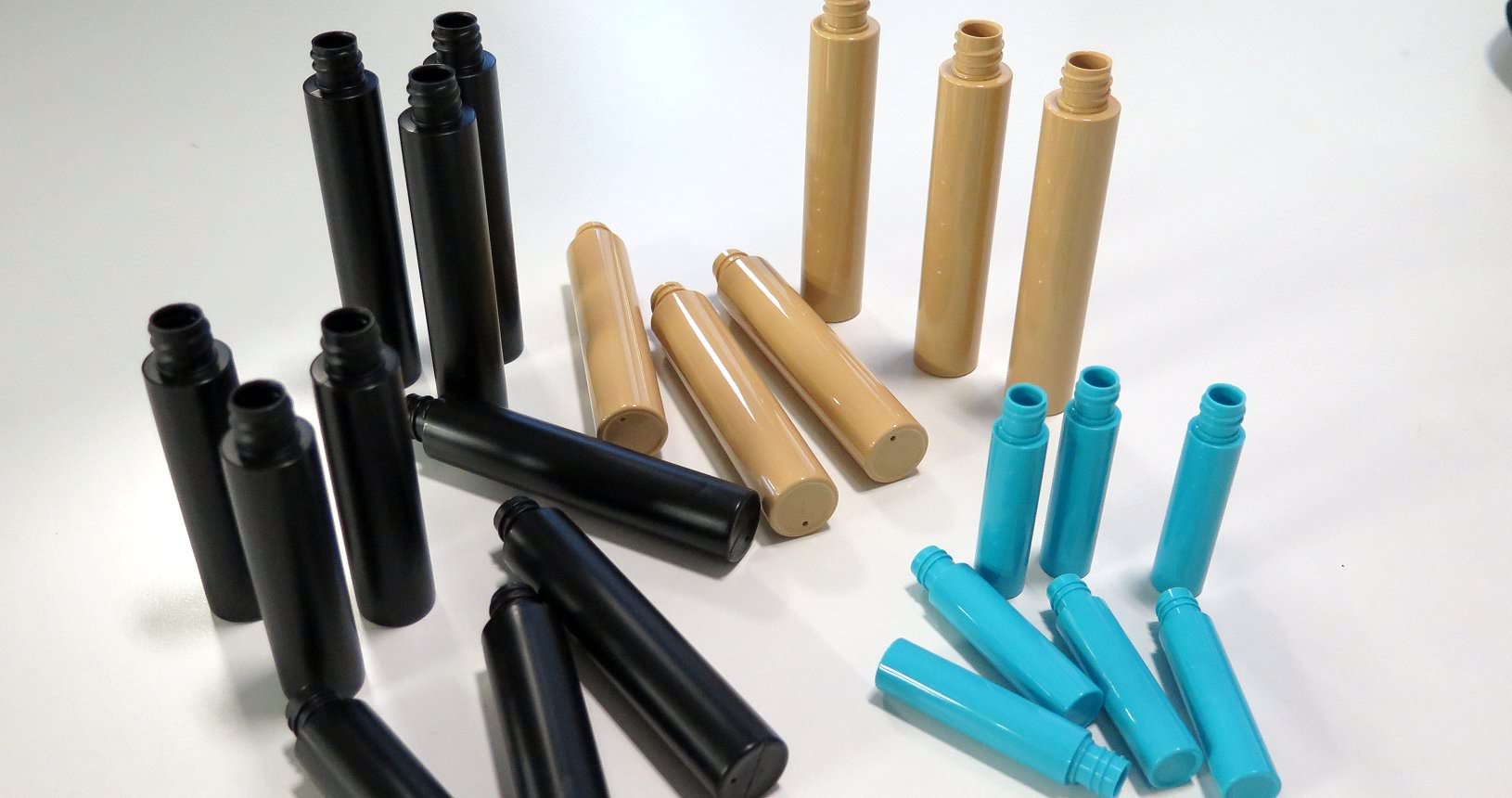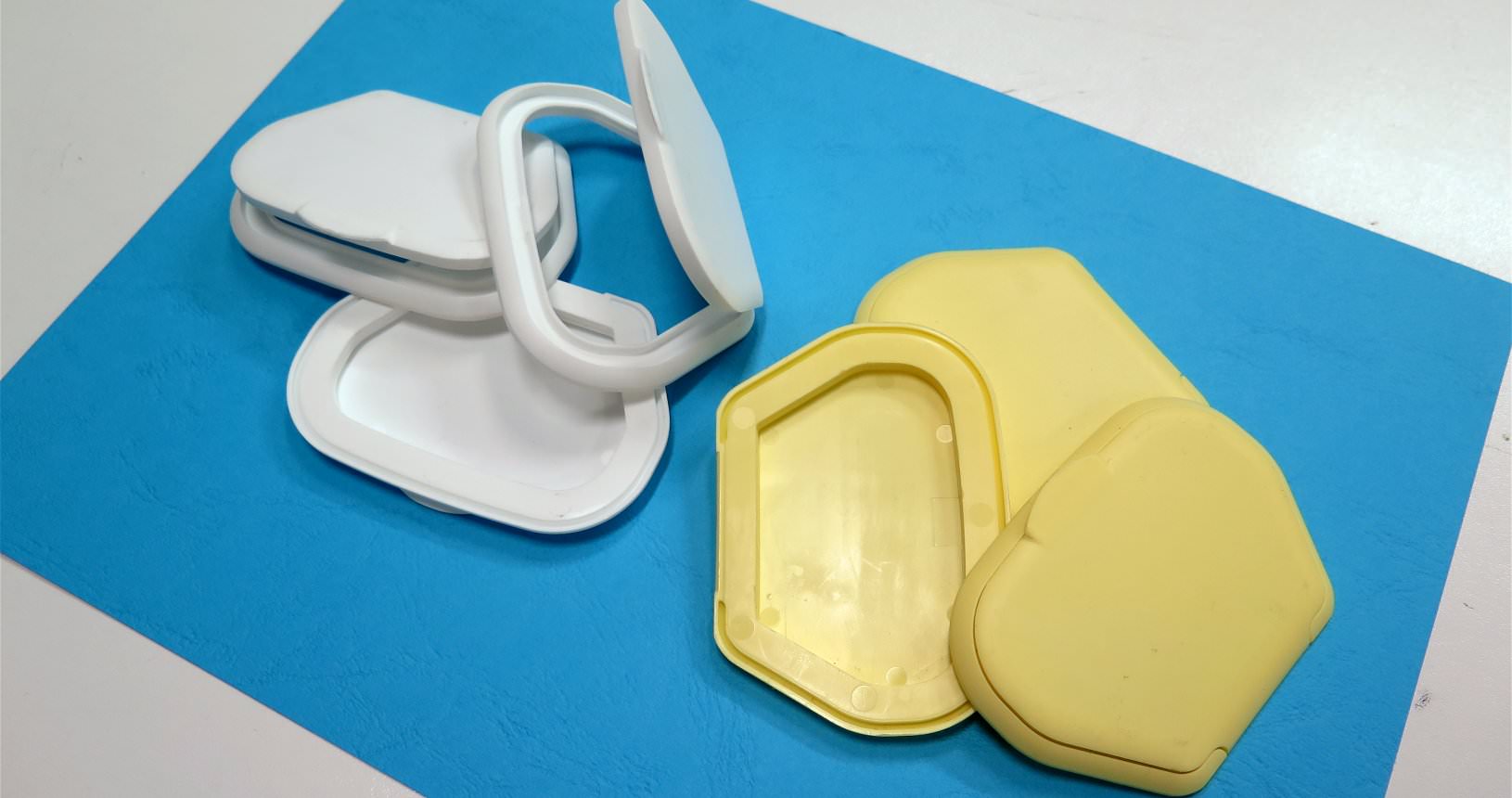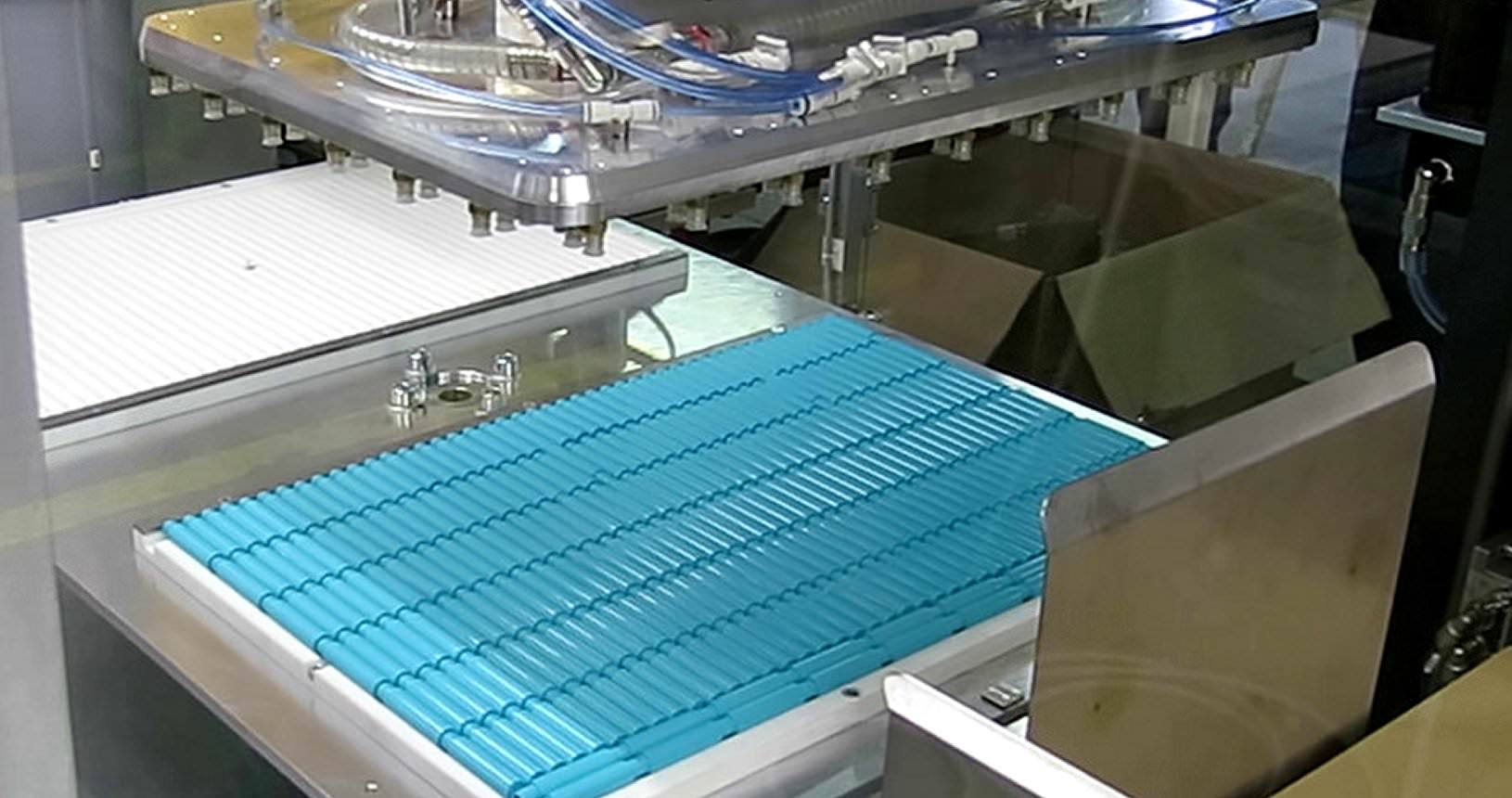 delsa also offers, in addition to the listed applications, solutions to automate any type of process, thanks to its proved and qualified experience in the machine construction field.
---
---
Here are some examples of automation machine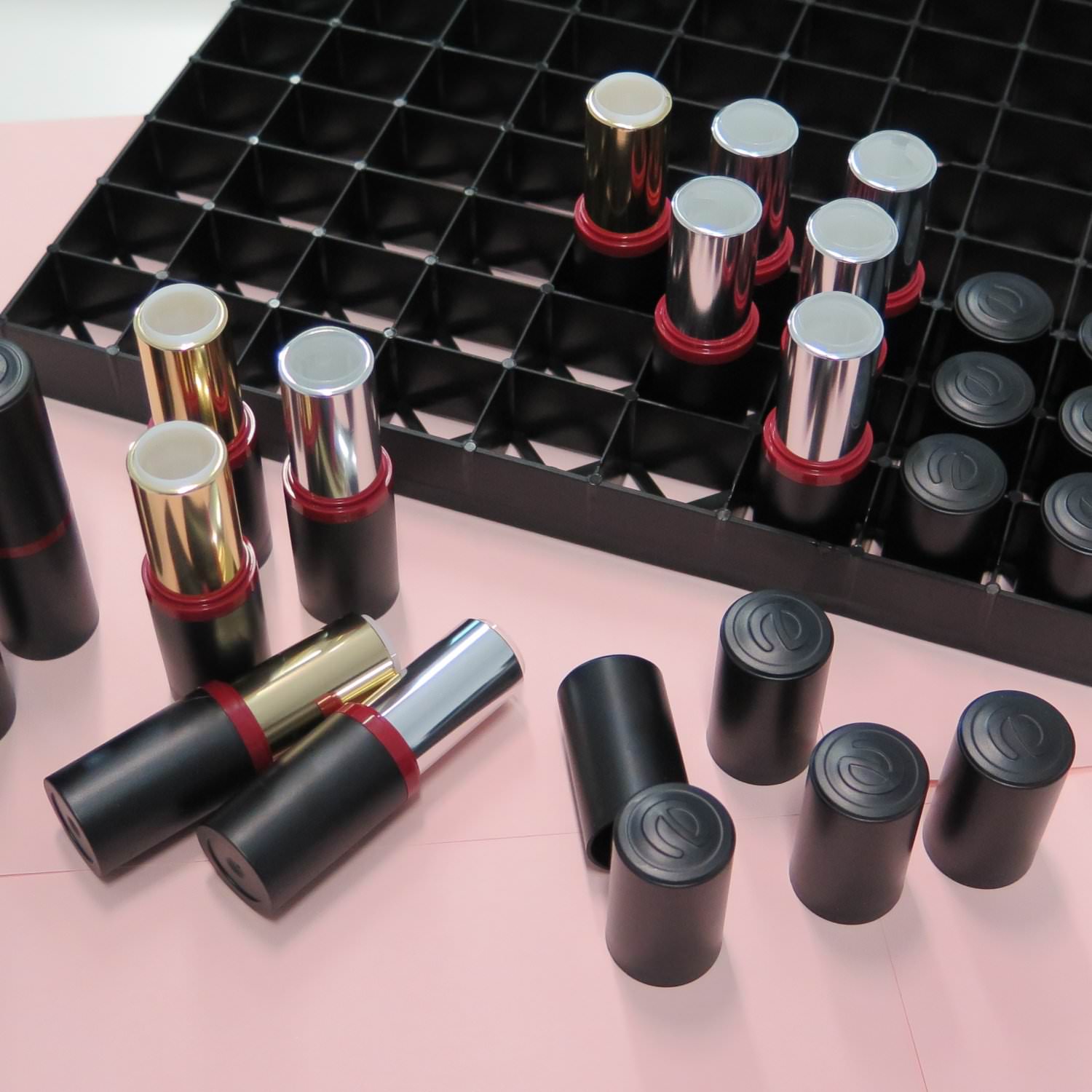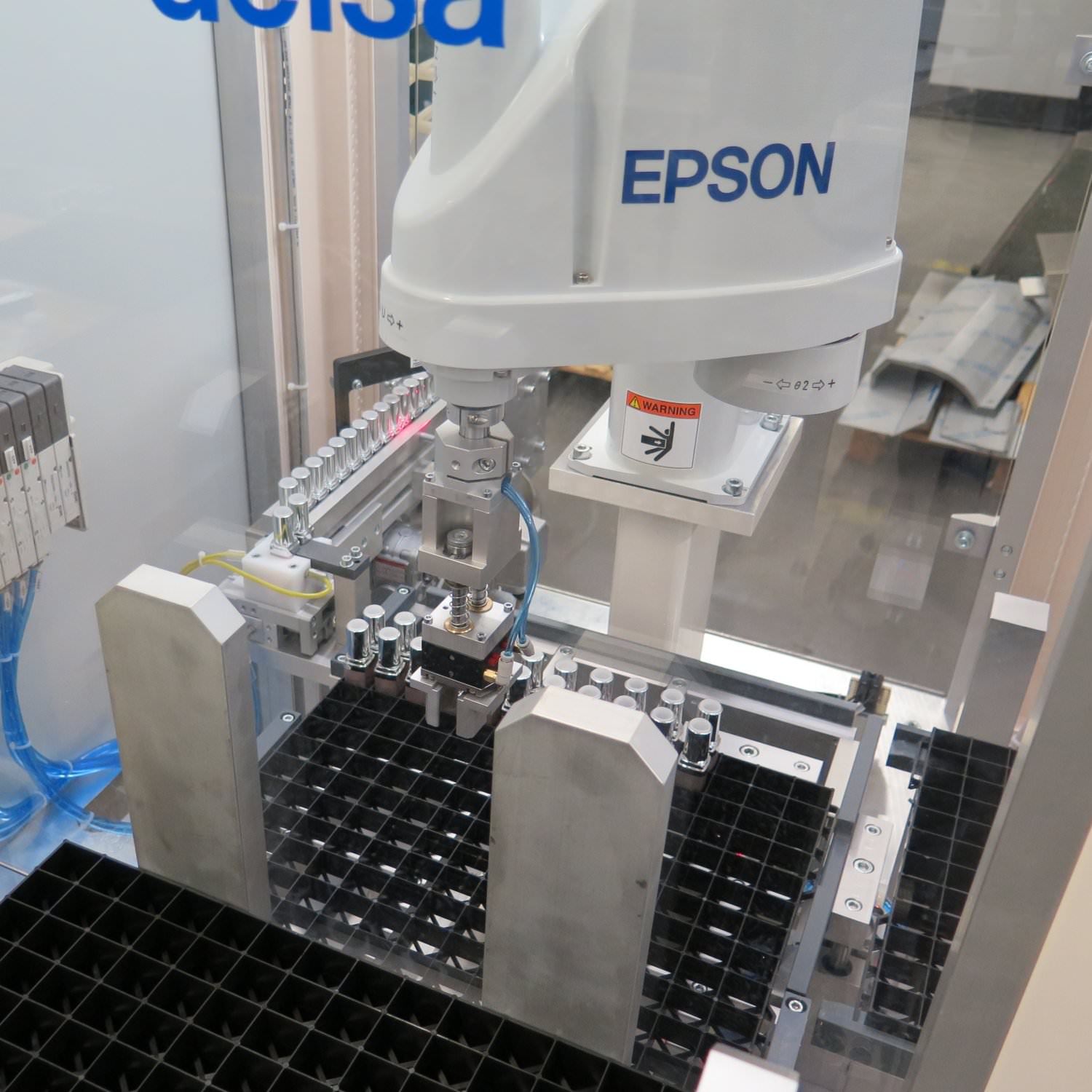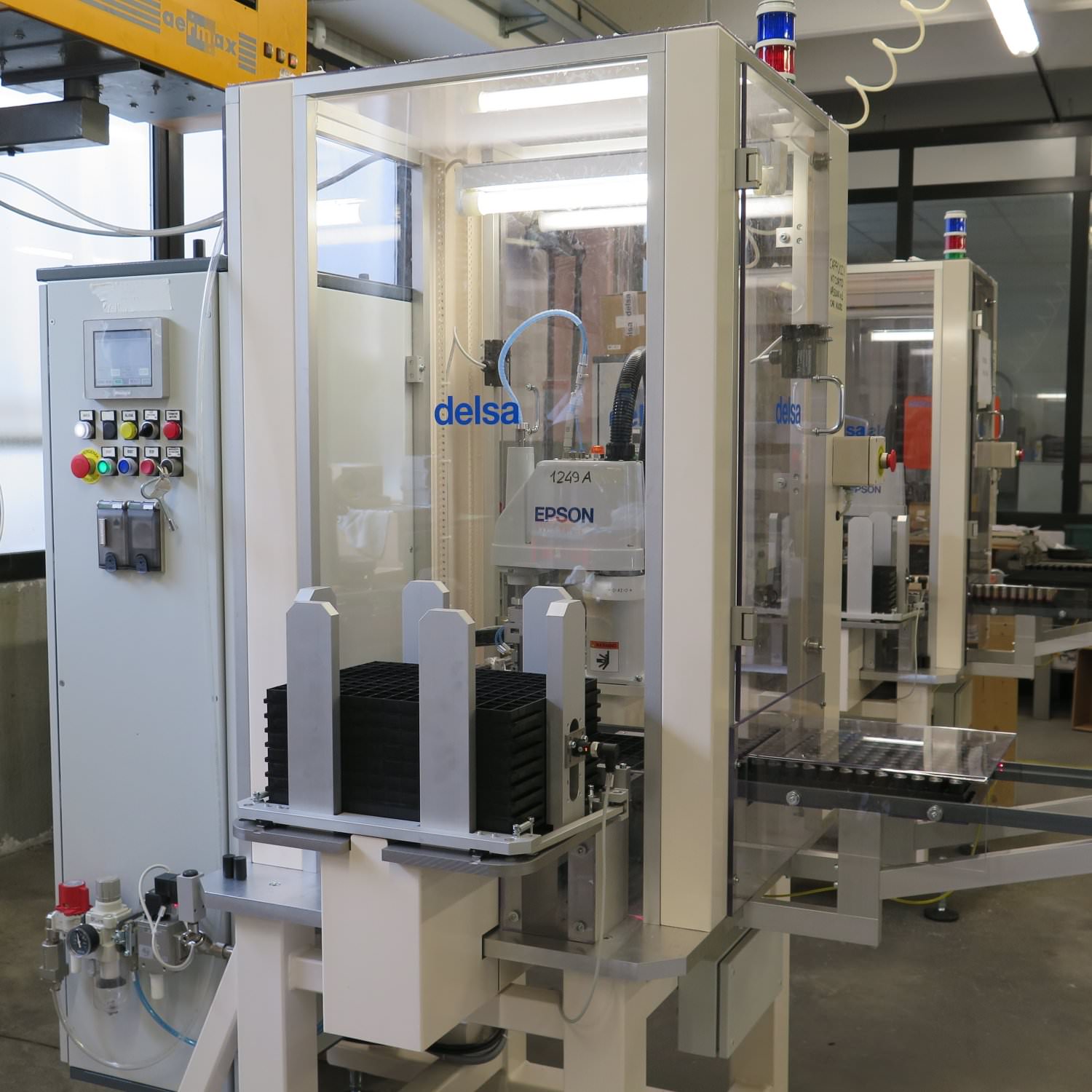 LIPSTICK TRAY FORMER
---
Machine type: TS40

• automatic tray packer with robot for lipstick movement-2 pieces per cycle
• injection printed trays loader
• lipstick infeed conveyor belt
• cadence: 3000 pieces p/h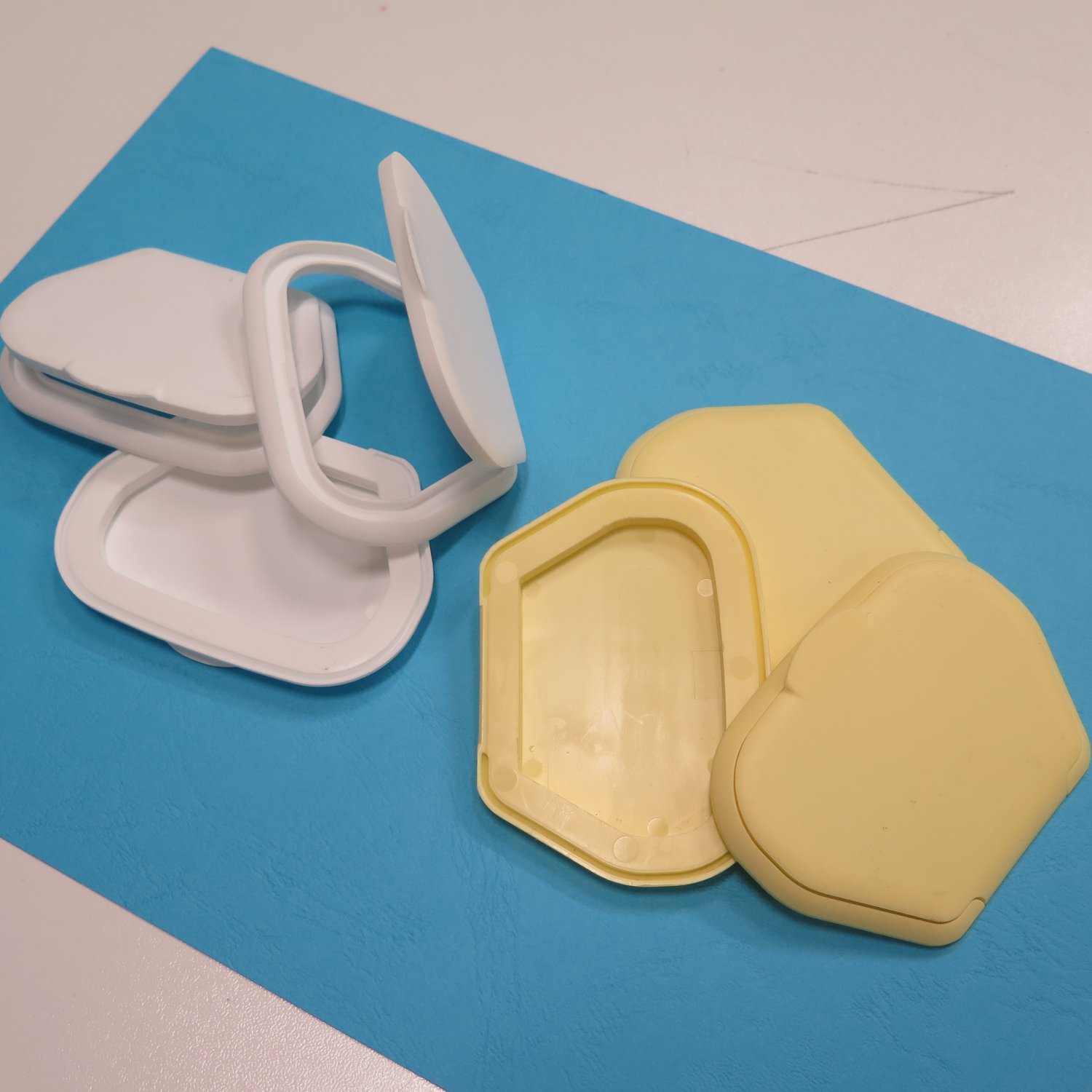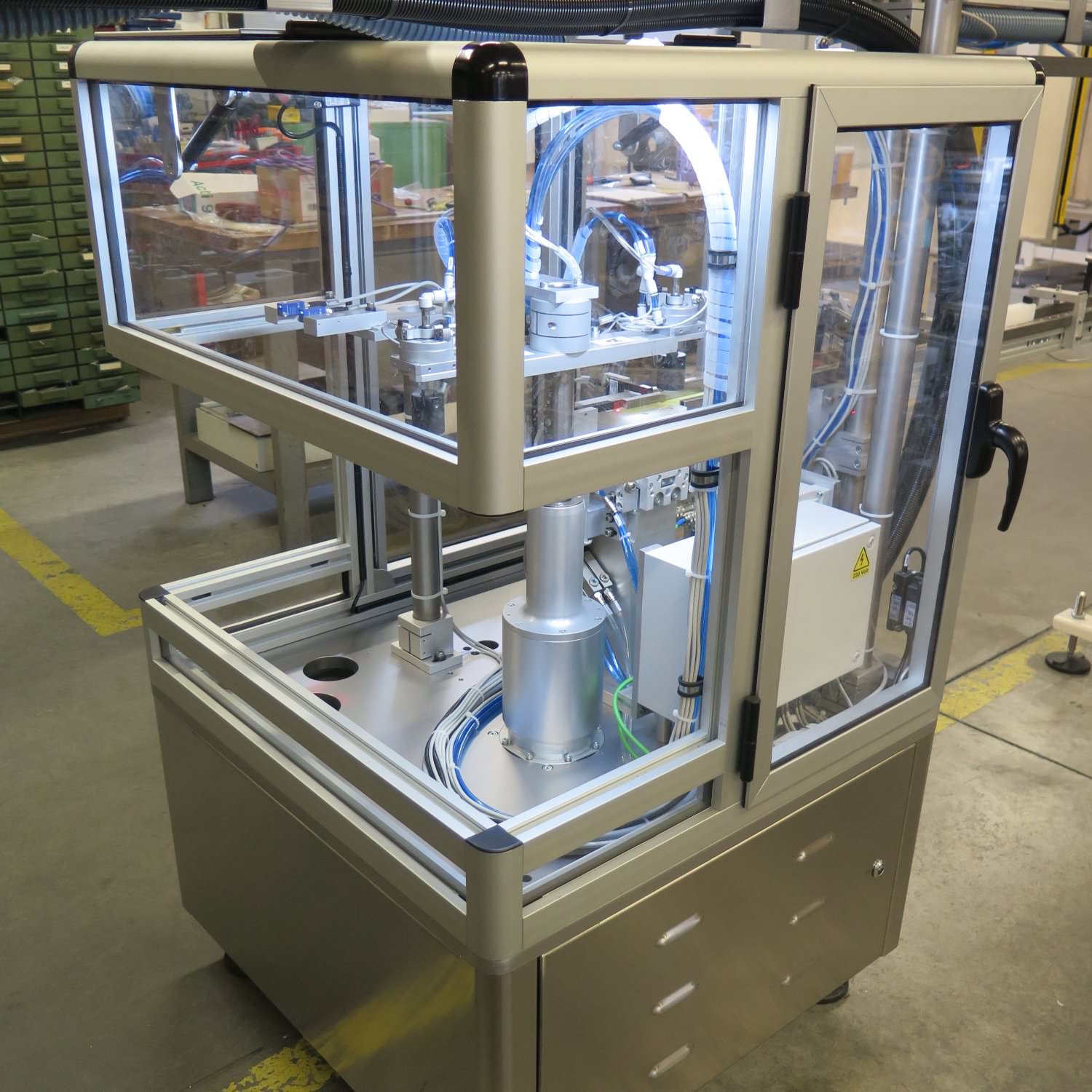 POWER SUPPLIES AND ORIENTATION UNITS
---
Machine type: T08/ORI-CA+BET

• 2 air channels with side guides, upper guides with adjustable height and overfill photocells
• rotary and moving mechanical arm for piece orientation
• grip with with suction cup
• piece deposit on conveyor belt with carriers
• cadence: 100 pieces per minutes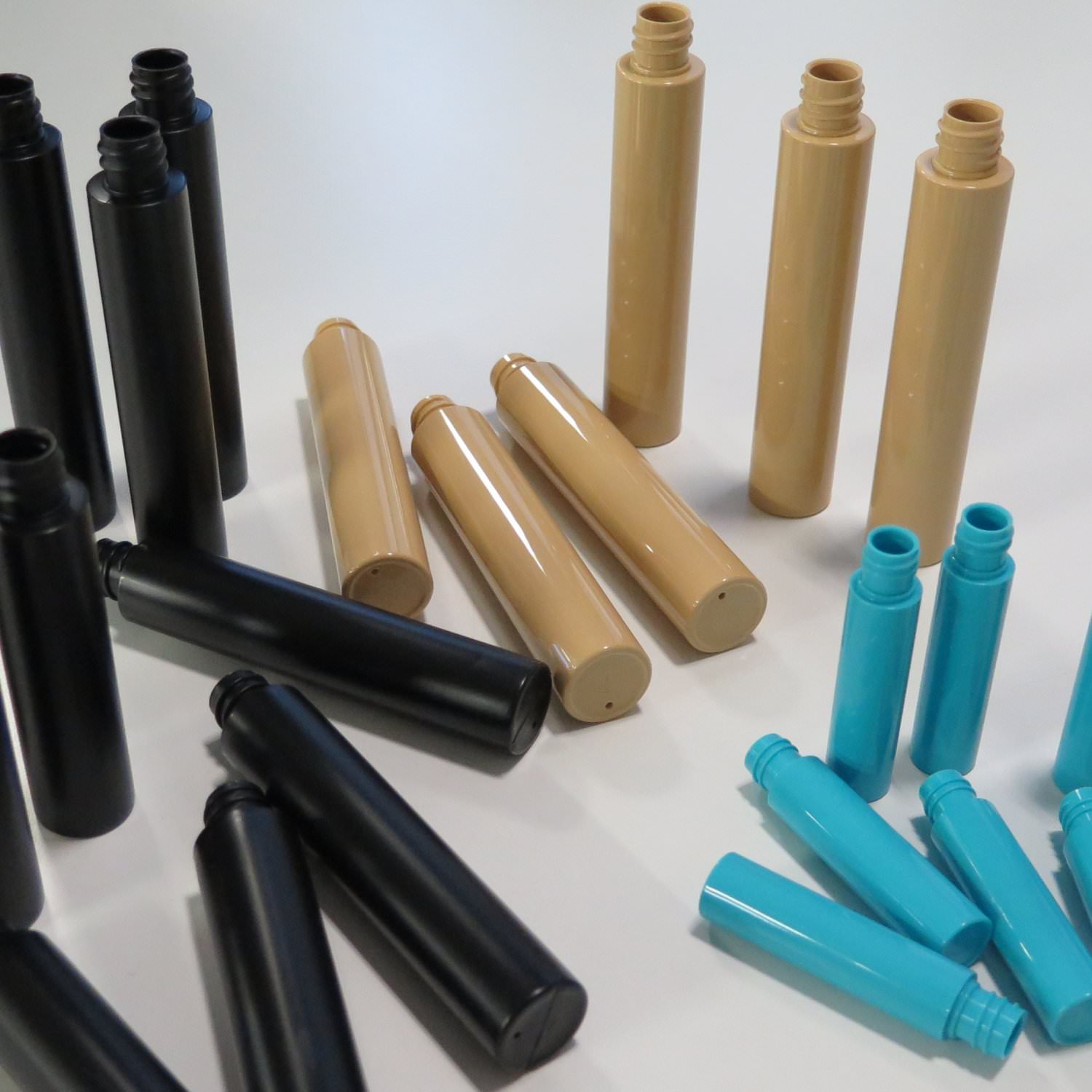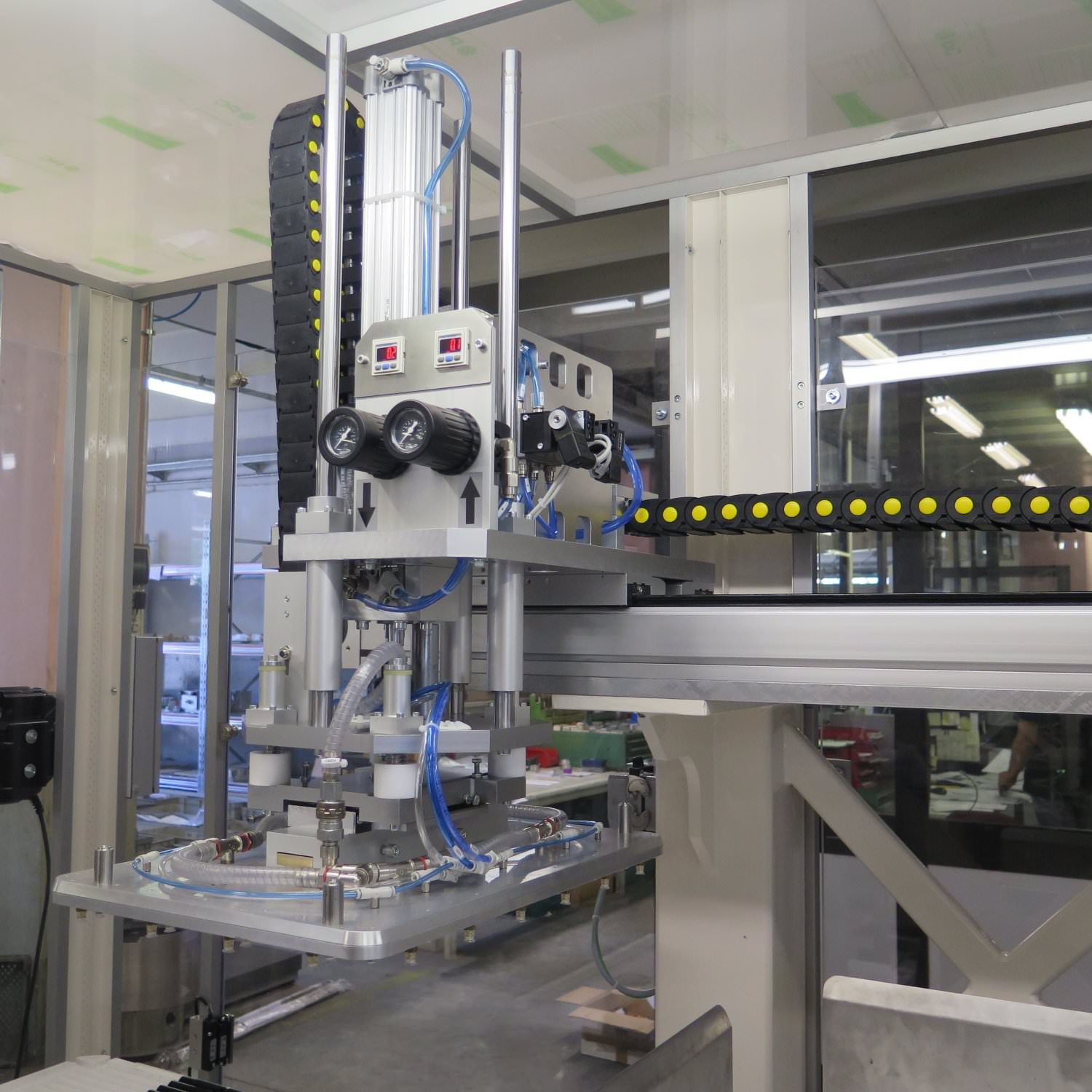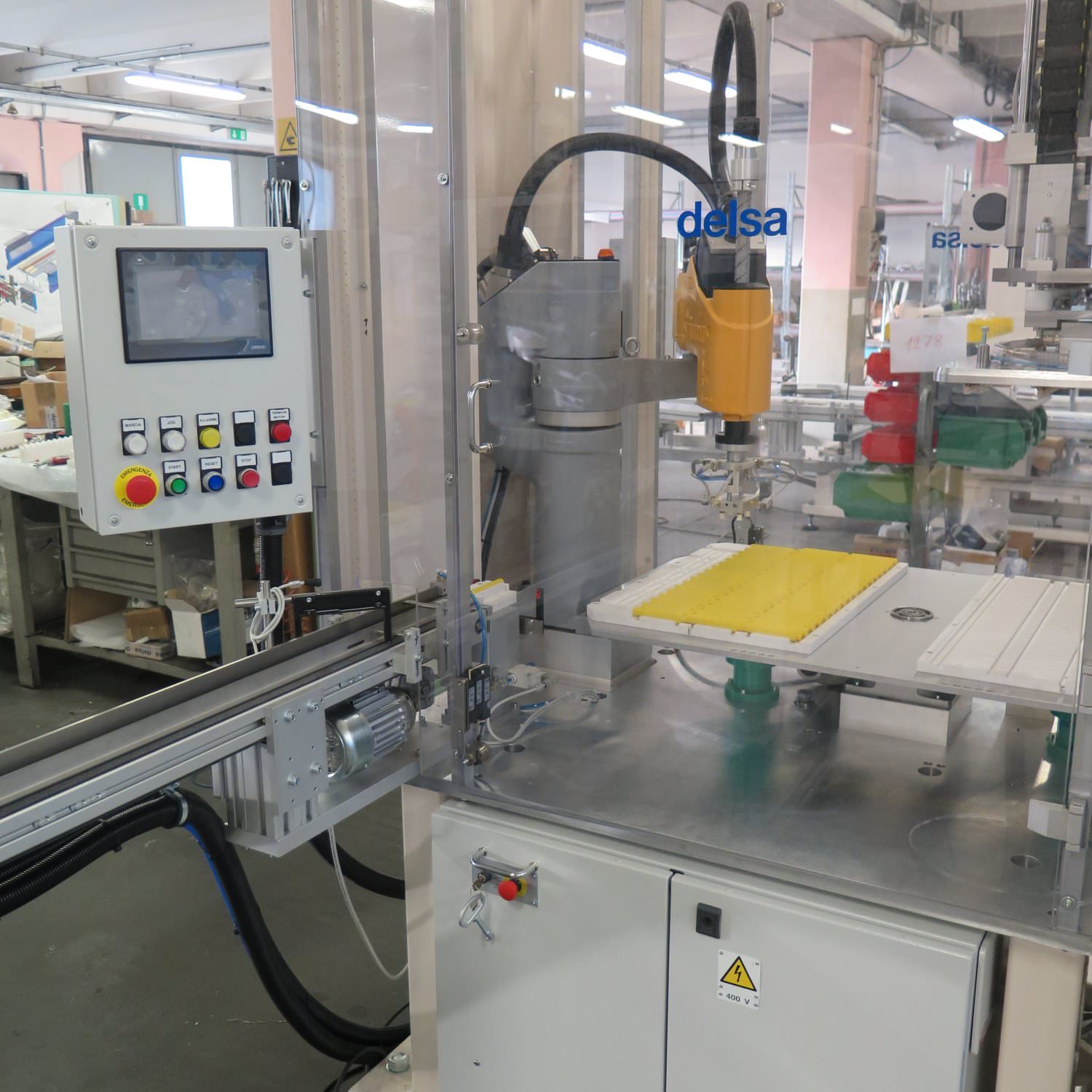 VIALS WRAPPER
---
Machine type DELTA 2013

• automatic machine for 600X400 mm cardboard boxes with spacers
• picking robot for 2 pieces per cycle, to create 600x400 shelves
• loader for shelves spacers cardboard
• infeed of pieces on transfer conveyor belt
• cadence: 3600 pieces p/h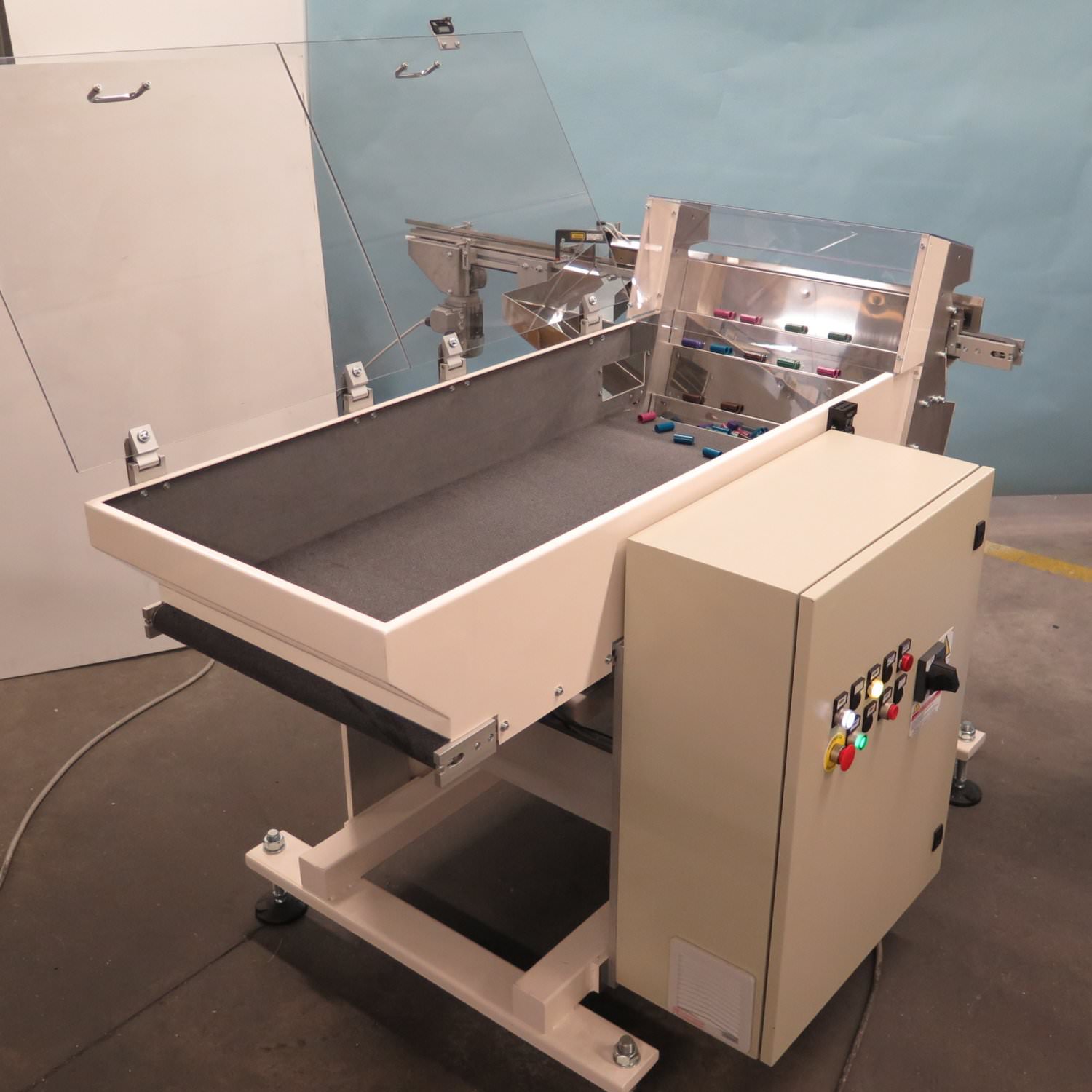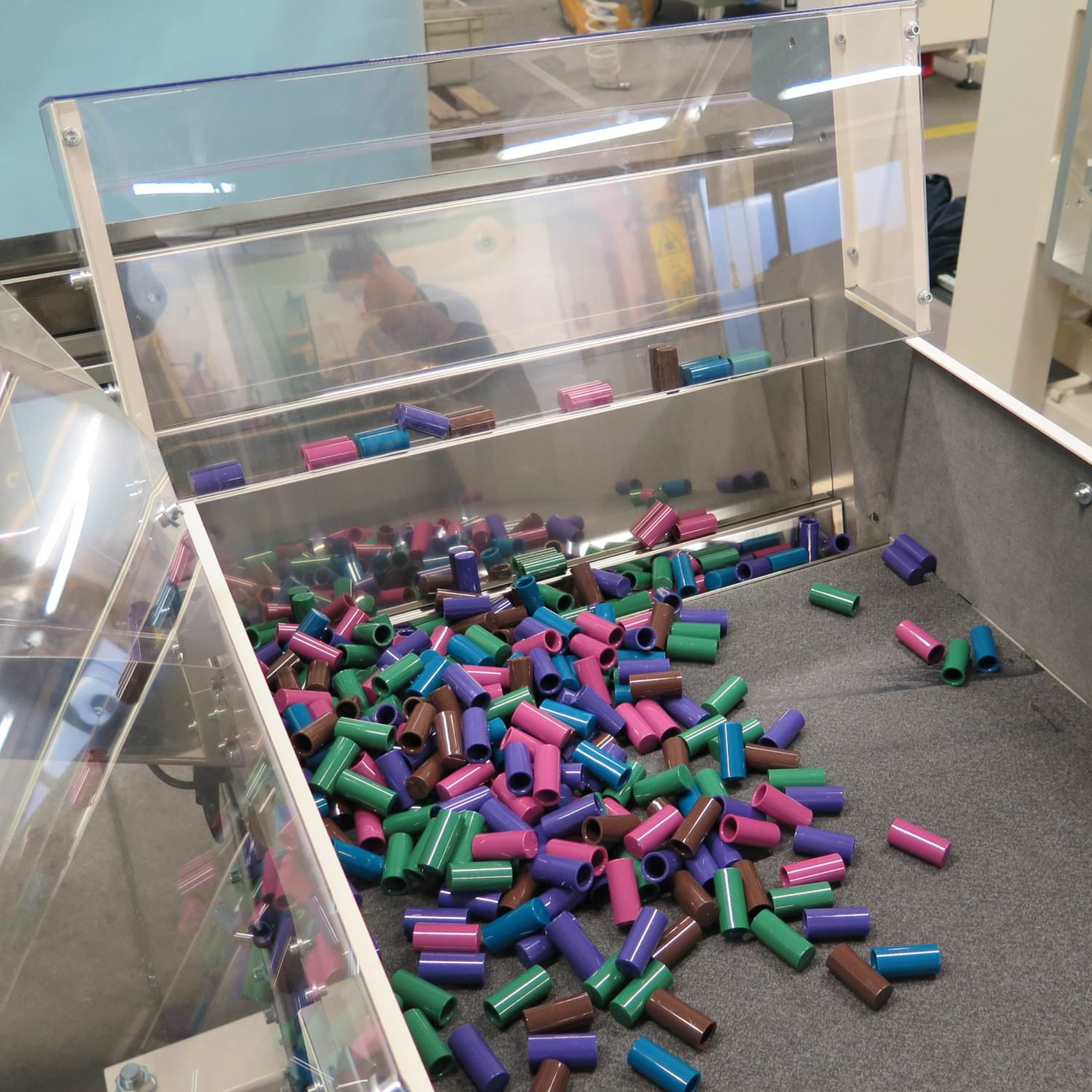 BLADE ELEVATOR PARFUME BOTTLES
---
Machine type ELCO6-2LL

• 2-blade elevator for bottles with loading tank, rotating brush, exit conveyor belt and piece recirculation chute
• 2 plates to lift 20 to 50 mm diameter vials + plate width change kit for bottles from 10 to 25 mm
• rotating brush to regulate the vials fall
• cadence for bottles 10-25mm diameter = 80 pieces per minute
• cadence for bottles 25-50mm diameter = 60 pieces per minute